Palm Desert Storage Services and Local Movers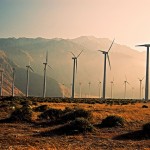 Thinking of hiring local movers in Palm Desert?  Put your big move in the hands of movers you can trust and rely on. This means you only need to contact Desert Moving and Storage if you want your Palm Desert moving to go off without a hitch.
Be in the heart of the warm California sun in your Palm Desert moving
Desert Moving and Storage provides storage services and local movers in Palm Desert, another town within the Coachella Valley territory. It is one of the main retreats among "snowbirds" or people who spend a large portion of winter months in warmer locales. If you're among them, or if you're simply thinking about moving here permanently, our services will certainly make things easier for you.
Some of the popular sites in the city are Palm Desert Aquatic Center, Knott's Soak City, McCallum Theater, Children's Discovery Museum of the Desert, and the aerial tramway. These attractions will certainly let you enjoy your stay here if you're in town and using our short-term or long-term storage services in Palm Desert.
Palm Desert being the heart of Coachella Valley easily became a fast-growing region of southern California that comprises nine cities. Palm Desert has grew into a small city that's pulsating with life and growth which today is the educational, retail, and cultural hub of the Valley. With a vast of resources available to the people, Palm Desert is also a great place to call home.
Desert Moving and Storage provides Palm Desert moving services such as full service moving, truck loading, office moves, packing and portable storage loading. DMC boasts Competitive Rates, Fast friendly service and experienced professional movers.
Our moving company specializes in local and long distance moves to or from Palm being your one stop resource for all your moving needs.
Because of its excellent local and international services, Desert Moving Co. Moving and Storage is the perfect choice if you're looking for Palm Desert local movers and storage services.
Get Started with the Best Palm Desert Moving Company
Being the Palm Desert moving company of choice for your relocation may it be household and commercial, anywhere in the world we can assure you superior quality moving and storage services. Get customized help that fit your needs, whether, it's just the heavy lifting or with a full-service relocation.
We at Desert Moving and Storage, as your Palm Desert Movers can guarantee a high-quality, personalized move from start to finish for individuals, families and businesses may it be residential and/or commercial services. Let us give you the outstanding service we offer to our residential and corporate clients so email or call us at (760)200-9494